THE ABIDING LEGACY OF THE REFORMATION'S CONFESSIONAL ORTHODOXY: THE REQUIRED VOWS OF WESTMINSTER SEMINARY PROFESSORS AND NAPARC MINISTERS
Abstract
Since the Reformed faith has been characterized from its sixteenth century origins, thus for both Catholic and Protestant the century was an era characterized by faith speaking through the composition of their respective confessions of faith. This article begin to examine the problems raised by confessional subscription for Protestantism and its solutions. The various purposes for confessional subscription to the historic creeds of the Reformation and confessional subscription at Westminster Theological Seminary, and finally confessional subscription in the PCA and the OPC also discussed. This article argues that the abiding legacy of the Reformation's Confessional Orthodoxy manifested in the required vows of Westminster Seminary professors and NAPARC ministers. KEYWORDS: creeds, confessions, catechisms, Reformed.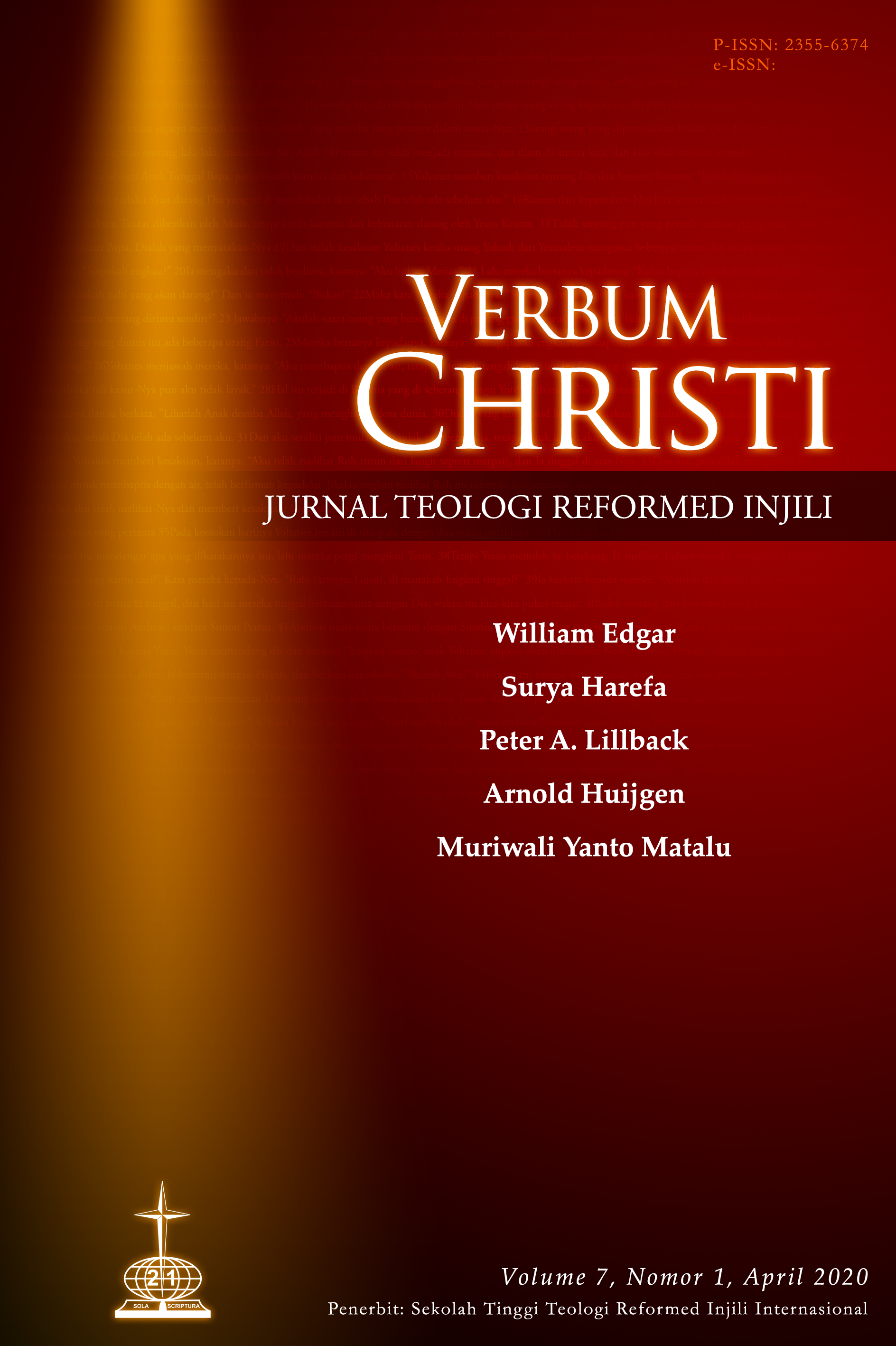 Downloads
License
Copyright (c) 2020 Verbum Christi
This work is licensed under a Creative Commons Attribution-NonCommercial 4.0 International License.
hak dipegang jurnal dengan sepengetahuan penulis.