CHILDLIKE REVERENCE AND TRUST: CALVIN AND THE HEIDELBERG CATECHISM ON PRAYER
Abstract
Prayer is a central theme in both Calvin's Institutes and the Heidelberg Catechism, although it is a neglected theme in present-day dogmatics. The present article compares Calvin's and the Heidelberg Catechism's stance on prayer in the context of the renewal of prayer as an effect of the Reformation of the 16th century. Both emphasise the experiential character of prayer and the importance of God's promise. The discussion of 'Amen' serves as a grand finale to the Heidelberg Catechism. KEYWORDS: Calvin, Heidelberg Catechism, prayer, promise, Reformation, experience.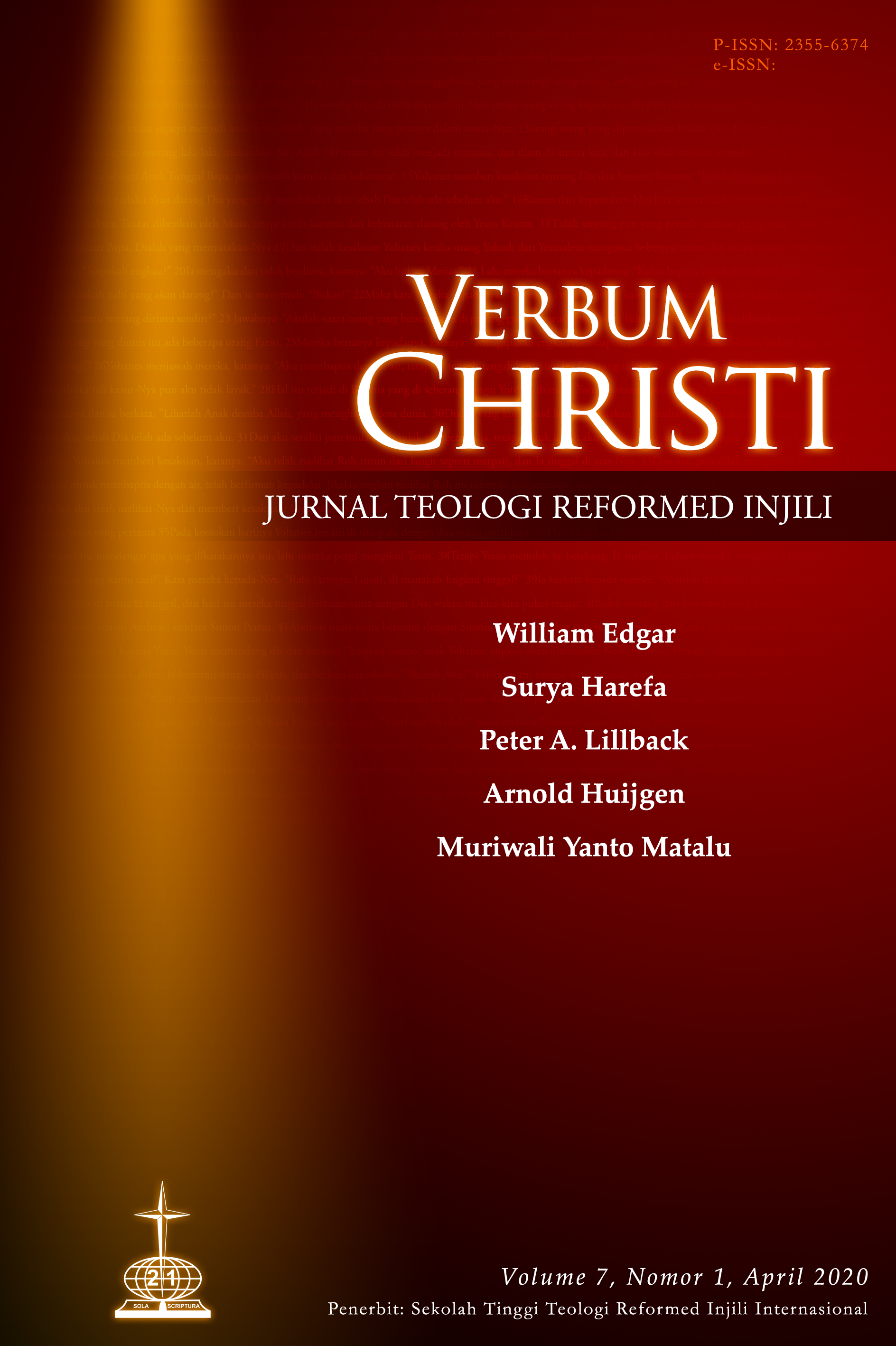 Downloads
License
Copyright (c) 2020 Verbum Christi
This work is licensed under a Creative Commons Attribution-NonCommercial 4.0 International License.
hak dipegang jurnal dengan sepengetahuan penulis.