KRITIK TERHADAP ETIKA SITUASI JOSEPH FLETCHER
Abstract
Joseph Fletcher's theory of situational ethics is so influential since the 20th century until this day. The fruits of his thoughts have spread to all aspects including medical ethics and medical law. Fletcher claimed that the situational ethics that he presented had its source from Lord Jesus' and Apostle Paul's teachings. But the theory of situational ethics is not agreed upon by all streams in Christianity including the Reformed stream. In this article, many points of Joseph Fletcher's situational ethics in his book 'Situation Ethics: The New Morality' are discussed and analyzed according to Reformed perspective. KEYWORDS: situational ethics; Joseph Fletcher; love; Reformed.
Downloads
Download data is not yet available.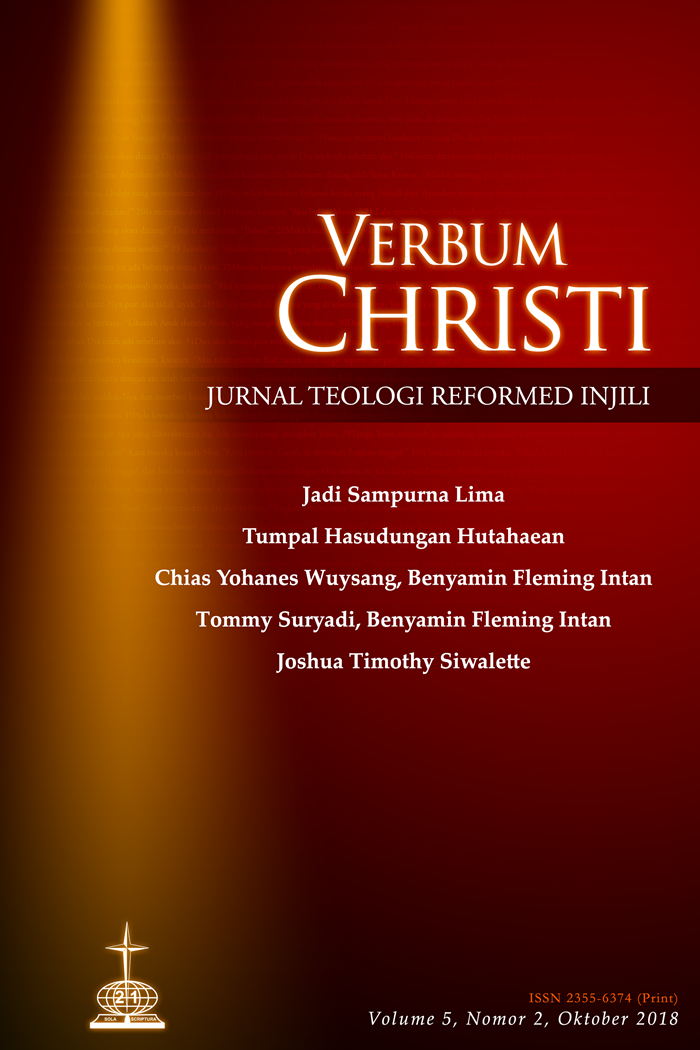 Downloads
How to Cite
Suryadi, T., & Intan, B. (2018). KRITIK TERHADAP ETIKA SITUASI JOSEPH FLETCHER. VERBUM CHRISTI: JOURNAL OF REFORMED EVANGELICAL THEOLOGY, 5(2), 205-222. https://doi.org/10.51688/vc5.2.2018.art4
License
Copyright (c) 2018 Verbum Christi
This work is licensed under a Creative Commons Attribution-NonCommercial 4.0 International License.
hak dipegang jurnal dengan sepengetahuan penulis.