EMOTION AND ITS RELEVANCE TO THE POLEMIC BETWEEN REFORMED AND PENTECOSTAL/ CHARISMATIC
Abstract
The relevance of emotions in Christian worship have become an important issue particularly when polemic on this topic emerges between Reformed and Pentecostal/Charismatic Christians. In this paper, I strive to study and analyze the emotions both in history and in recent study to find out the concept and meaning of that term in the hope that this research contributes to both Reformed and Pentecostal/Charismatic toward a better worship in the future. I start with presenting the polemic between Reformed and Pentecostal/Charismatic, then describing the concept and meaning of the emotions in history and in recent research, and finally, making proposals on how emotions to be used in Christian worship. KEYWORDS: Emotions, history of emotions, Reformed, Pentecostal/Charismatic, Christian worship
Downloads
Download data is not yet available.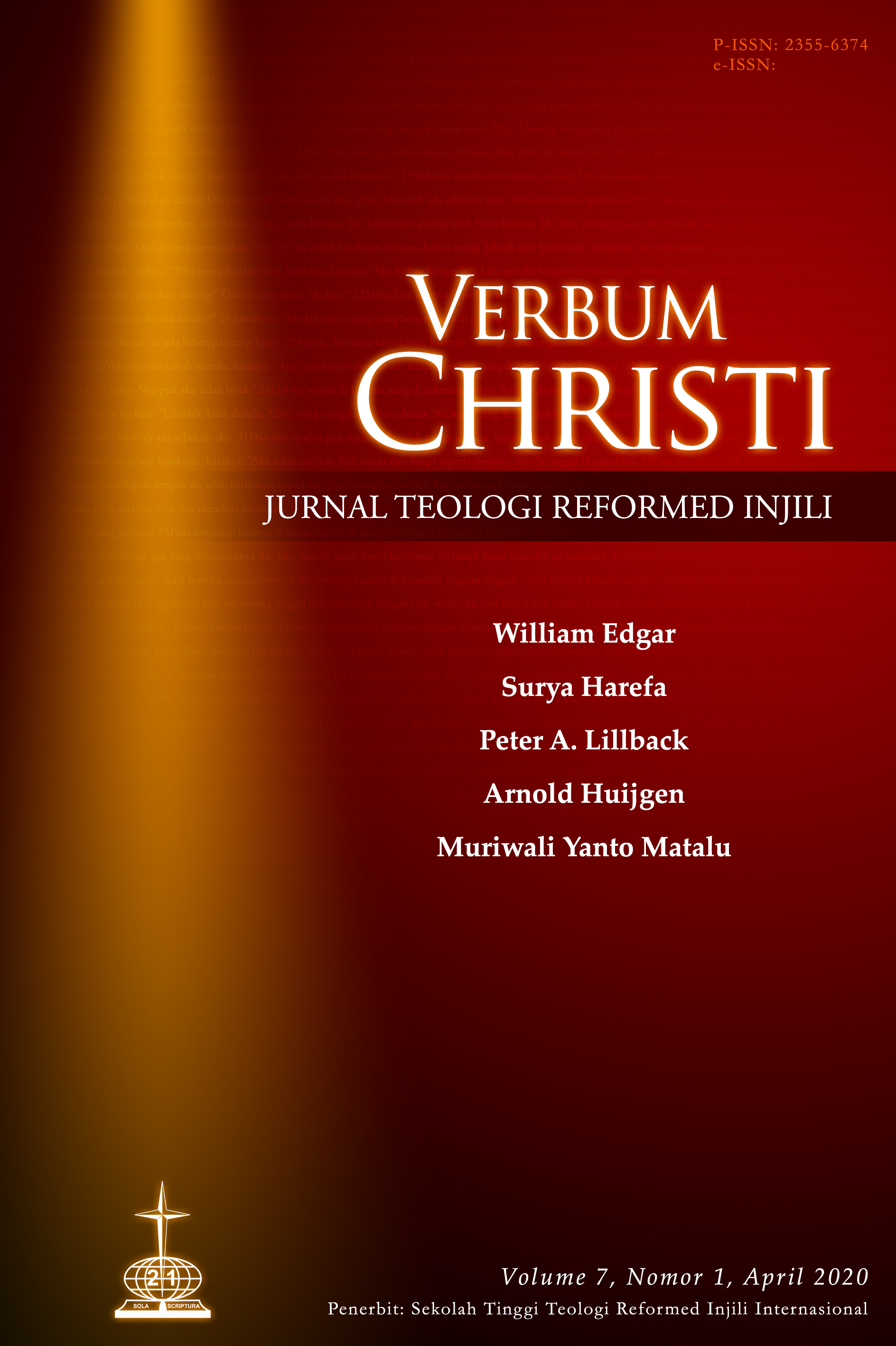 Downloads
How to Cite
Matalu, M. Y. (2020). EMOTION AND ITS RELEVANCE TO THE POLEMIC BETWEEN REFORMED AND PENTECOSTAL/ CHARISMATIC. VERBUM CHRISTI: JOURNAL OF REFORMED EVANGELICAL THEOLOGY, 7(1), 69-83. https://doi.org/10.51688/vc7.1.2020.art5
License
Copyright (c) 2020 Verbum Christi
This work is licensed under a Creative Commons Attribution-NonCommercial 4.0 International License.
hak dipegang jurnal dengan sepengetahuan penulis.