MENUJU SUATU ESTETIKA YANG KRISTIANI
Keywords:
Estetika, art for art, kesenian, Plato, Agustinus, Thomas Aquinas, Ibrani.
Abstract
Tulisan ini adalah suatu eksplorasi atas visi-visi tentang estetika sebagaimana didapati di dalam teori dan praktik sejak Plato sampai zaman Modern. Tujuan khusus yang ingin dicapai adalah menggali akar-akar dari identitas Kekristenan dan Ibrani sebagaimana kita dapat temui di dalam teks Alkitab dan praktik pada kedua tradisi. Perbandingan akan dilakukan antara visi Yunani tentang keindahan demi keindahan itu sendiri yang dianggap sakral, yang barangkali merupakan asal-muasal dari gerakan 'seni demi seni itu sendiri' ("l'art pour l'art") yang muncul di era Modern, dengan alternatif pada visi Ibrani tentang keindahan, yaitu keindahan sebagai respon terhadap kekudusan Allah dan kesenian sebagai sesuatu yang merujuk pada hal yang melampaui dirinya sendiri.
Downloads
Download data is not yet available.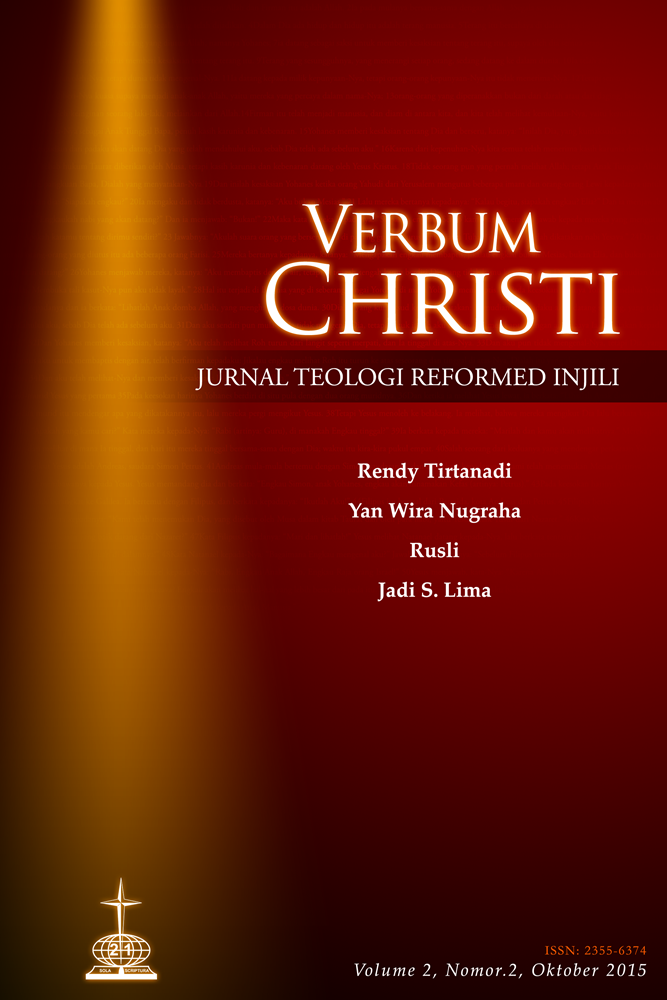 Downloads
How to Cite
Lima, J. S. (2017). MENUJU SUATU ESTETIKA YANG KRISTIANI. VERBUM CHRISTI: JOURNAL OF REFORMED EVANGELICAL THEOLOGY, 2(2), 289-318. https://doi.org/10.51688/vc2.2.2015.art4
License
Copyright (c) 2017 VERBUM CHRISTI: JURNAL TEOLOGI REFORMED INJILI
This work is licensed under a Creative Commons Attribution-NonCommercial 4.0 International License.
hak dipegang jurnal dengan sepengetahuan penulis.